ABS Inc. USA – A Strategic Consulting Consortium with extensive experience of professional consultants in Biopharma and Pharmaceutical, Biotechnology, Medical device and Diagnostic Industries.

Mission: Our mission is to provide top notch World class consultants and technical experts to our clients companies and partnering clients.

ABS Inc. USA's quality compliance professionals assist our clients with Quality, Compliance, Regulatory Filing (CMC, Pre-Clinical and Clinical submissions for ANDAs- NDAs, eBLAs, eCTDs), data review and auditing and cGMP Manufacturing, Validations and QC analytical Testing and Quality Operations Management Systems in a variety of areas. Our consultants serve as subject matter expert and team leaders, project managers as well as providing hands-on tactical and strategic support.
Areas of Expertise: Quality Systems, Compliance, cGMP, Aseptic Manufacturing, Validations, Regulatory, Analytical and QC, Data audits and Regulatory Submissions (CMC & Clinical Data).

Consultants Focus Areas: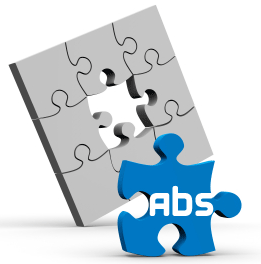 Quality & Compliance:

Regulatory:
• Regulatory Submissions (CMC & Clinical Data): Expert in
INDs/eBLA/eCTDs/NDAs/ANDAs for Biologics (Vaccines, Therapeutic Proteins) &
Pharmaceuticals INDs/ANDAs
• Data Integrity/Audit/Review as 3rd Party for FDA/EMA/WHO submissions
• Support clients with our consultants

Biosimilars/Biogenerics/Follow-on Biologics (Unique Experts):
• Our consultants launched Biosimilars from R&D to Product Commercial Launch
• Regulatory writing & submissions
• Cell Bank/Vaccine Seed Bank Overarching from Current to Enhanced State as per
Regulatory Requirements.